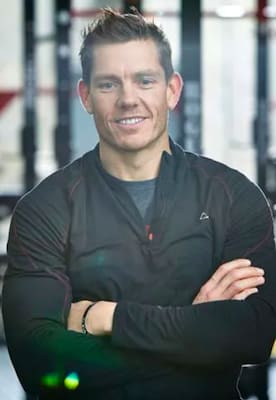 Brian Sweeney
Brian has an extensive Army background and is rooted in the culture, camaraderie, and accountability the military affords which comes through in his training style.
Affectionately dubbed "The Warden," Brian is known for getting the most from you physically to push you past your limits.
In addition to managing gym operations and working on the gym floor, Brian lends his expertise to corporate initiatives by speaking on the topics of health, nutrition, and sports performance. Additionally, Brian contributes to the technical development and product expansion of the P90X Live brand as a Beachbody Format Expert.
Brian has been featured as the talent lead in over two dozen Beachbody P90X Live videos as well as appearances in Xbox Fitness, Fitness on Demand, Beachbody on Demand, and the fitness reality show The 20's.
Awards and recognition: 2015, 2016,& 2017 Best of Prince William (Personal Trainer); 2016 Beachbody Educator of the Year.
American College of Sports Medicine (ACSM) – Personal Trainer
International Society of Sports Nutrition – Certified Sports Nutrition (CISSN)
National Academy of Sports Medicine (NASM) – Corrective Exercise
Poliquin BioSignature – Level II
Precision Nutrition – Level II
USA Weightlifting – Sports Performance and Advanced Coach
CrossFit – Level I & Level 2
Beachbody, LLC – Master Trainer P90X Live
Beachbody, LLC – Format Expert